Progress Report
Activity 1. To visit the school and find out the gaps to be addressed
According to the plan, the first activity was to visit the school and to access the gaps to enable me design appropriate strategies.
On 11th August 2017, I had a meeting with both Management and the School Foundation Body. The members in attendance included;
The Head Mistress
Deputy Head Master
Chairman School Management Committee
Vice Chairman School Management Committee
The Ray Leader
Mary Katusiime
The Agenda
Opening Prayer
Introductions
Brief from Head Mistress
Discussion about challenges faced by the school
Way forward
Closing prayer
The following were the challenges that members felt if addressed would make a positive impact:
Low pupil's enrolment (the numbers are few)
Teachers commitment and morale are very low due to poor working environment and poor pay
The teachers that are willing to stay long are not skilled enough and others are not qualified
Parents are poor and cannot give any support to the school management
Lack of good infrastructure in terms of enough leave alone descent classrooms for the few numbers available
Staff turnover
Way forward
After a long discussion, we divided roles and responsibilities as follows;
The Chairman School Management Committee together with his Vice were tasked to be in charge of marketing and to ensure that numbers increase.
The Head Mistress was tasked to come up with a write up of what it entails to motivate her staff
I offered to arrange for a benchmarking meeting with a school that is successful and for the team to pick the best practices
Next meeting will take place on 26th December during the Christmas Holiday when all members are in the village for Christmas.

Kashanjure Primary School Classroom Block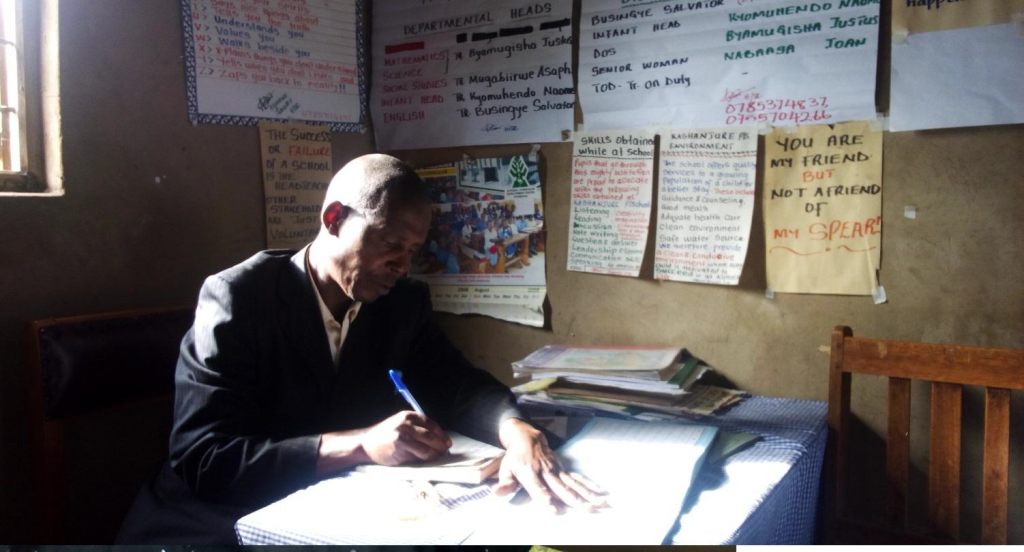 Deputy Headmaster in his office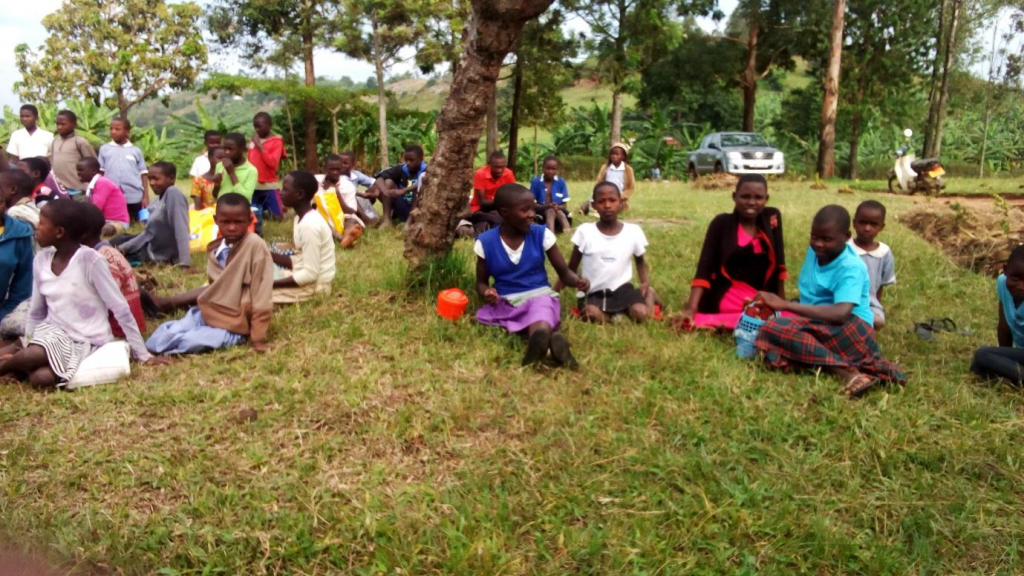 Pupils on the Assembly waiting for me to address them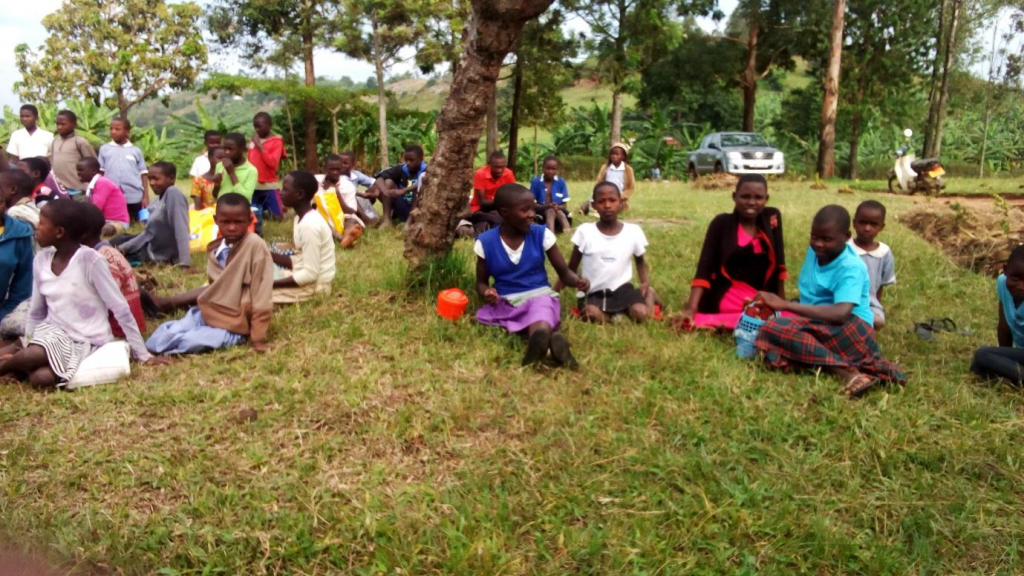 Pupils listening to my Speech
Activity 2. To visit at least two good performing primary schools to benchmark on the best practices
My target is to visit at least two Primary Schools that have consistently performed well and understand the factors behind the excellent performance.
This activity is still in progress; I have an appointment with Kwagalakwe Day & Boarding Primary School Director in Seeta Mukono on 24th November 2017.
MARY KATUSIIME Progress Report