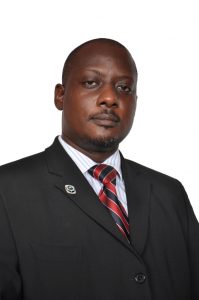 I have over 12 years of Strategic leadership experience in the corporate work place and over 17 years in the Financial services sector. I also have work exposure with both local and international organisations. I have as well been involved with major corporate change management, culture change and integration of organisations.
I have been engaged in leadership development for over 12 years and have over the last 5 years volunteered as faculty staff at the Institute for National Transformation Uganda. I as well serve as part of the leadership of my local church congregation where I currently serve as part of the elders board providing counsel and guidance to the pastoral team.
After a period of extreme dissatisfaction with the quality of leadership that I witnessed around me at both local and national scale as well as after noticing disturbing social paradigms, I was encouraged to join INT by a friend that was attending a class at the time. On joining Class 5 in 2011 I was immediately convinced that this is where part of the solution to the issues lay. Indeed the challenge to be proactive, responsible, a person of integrity and excellence in all engagements I undertook, as well as a change agent with compassion, became a catalyst for me to contribute to social change rather than standby and simply complain. I have since deployed a lot of adaptive change in my personal life, my day job, my church congregation at Kawempe worship centre and my community was a result of my engagement with INT. I have as well started a transformation driven workplace fellow in Malawi that I am currently mentoring.
I highly recommend the INT training for any leader with transformation as a key priority on their agenda.