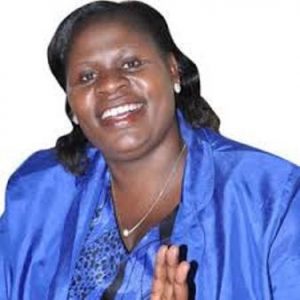 Victorious Education Services started in 1999 as a Kindergarten with about 30 (thirty) children and 3 (three) staff Members. In a three bed roomed house with 30 chairs and no table with personal savings of about UgShs 1,000,000. (one million). We have now grown into one of the biggest and best education institution with over 350 members of staff and about 4000 pupils.
Victorious Education Services (VES) is a God fearing institution that is dedicated to train a wholesome person. The Institution provides a range of services including Daycare, Kindergarten, Primary school education and transportation of pupils. School programmes are designed to build a foundation for a child's cognitive and physiological development so as to enhance their capability to learn and interact with more complex concepts in their academic life and thereafter.
In 2003 victorious Kindergarten became a Limited Company. The Institution has four campuses in Kampala and One campus in Mukono is a fully fledged boarding school. Victorious Education Services (VES) turned 17 years this year 2016. The Campuses located in Kampala provide nonresidential academic services at kindergarten and primary school level.
The school envisages to expand it's coverage to other regions of Uganda and Neighboring countries in the future.
Through the classes we discovered that there is no excuse for not impacting the nation. We then embarked on the following;
Thinking widely on how to impact lives.
Putting in place systems, leadership structures and policies in our organization.
Placing people rightly.
We discovered a leader has to be a reader, researcher and implementer.
Joining networks and this has enabled us to get technical support, information and assistance in our areas of need.
Focus on our niche, the mountain of education which is our core business.
Adhering to our core values-Value based system.
Community transformation-we have held a lot of community engagements that have brought about transformation in the communities where we work.
Embracing technology.
Milestones
| Year | Award | Awarding Institution |
| --- | --- | --- |
|  2007 | Acquisition of Victorious Lane because of improving the lane from murram road to tarmac | Rubaga KCCA |
|  2012 | Investor of the year award – medium category 2nd runners up medium category | UIA |
|  2012 | MTN Business Training Module Winner Planning, Sticking to plans and implementing | MTN |
|  2012 | MTN Business Sticking to the Strategic Plan Module Training module winner-staff retention and motivation | MTN |
|  2014 | World Savers Excellence Awards – Winner Education Award – Female Personality | World Savers Excellence Awards |
|  2014 | Top 100 Mid-sized company 2012/2013/2014 | |
|  2014 | Woman Entrepreneur of the Year | UIA |
|  2014 | Mbiire Award for Woman Entrepreneur of the Year | UWEAL |
|  2014 | Rotary Club of Rubaga Good Community and Education work in Rubaga Division | Rotary Club, Rubaga |
|  2015 | Uganda Development Bank Award for Net worth and outstanding achievements | UDB |
|  2015 | Africa's most influential women in Business and Government country and regional winner in Education | CEO Global Awards |
|  2015 | HIT Awards – Christian Business of the Year | Heavenly Inpired Triump Awards |
|  2015 | Consumers Preference Award – The Best Kindergarten, Day Care , Nursery and Play School | Consumer's Preference Award 2015 Uganda |
|  2015 | MTN Women in Business Awards – MTN SME CEO of the year | MTN |
|  2015 | INT Award for outstanding transformational leadership | Institute for National Transformation |
|  2015 | Best employer of the year | NSSF – Bakuli Branch |
|  2016 | Golden jubilee medal for contribution in the education sector, International Women's Day | H.E. Yoweri Kaguta Museveni, The President of Uganda |
|  2016 | Uganda Revenue Authority Certificate of appreciation of continues voluntary compliance and partnership | URA |
Why the success?
The power of having plans and implementing them.
Evaluating every activity that we do and our terms, departments, year and
staff.
Embracing Technology.
Continuous Learning and improvement.
School, Staff, Parental Engagement.
Training Staff on a regular basis.
Constant evaluation of the service rendered from all stakeholders.
Care for the children.
Values & Virtues based on Godly Principles.
Hard work.
Challenges
Being everything, bursar, teacher, makeshift nurse, and others.
Working environment was not conducive.
Lack of buy in from Financial institutions .
Lack of security.
In the initial days when I was a sole proprietor ( Gender).
Accessing information from already established schools was a nightmare, they never saw
value in me.
In Uganda, we rarely believe in ourselves, it is assumed that people with a different color
are the ones that can thrive.
Attitude towards work is a very big challenge, most people do not appreciate work.
Perception that parents had towards nursery teachers (this affected fees payments).
Mindset that all people who work in a kindergarten are school drop outs.
Looking at education as a call and not a business.
Lack of the saving and investment culture.
Future Plans
Growing Victorious Education Services into all the five Divisions of Kampala, expanding
to other districts and later outside the country.
Establishing a secondary school
Establishing a skills institute and finally a university.
Construction of a stadium in Victorious Primary Boarding school-Mukono to
host most of the sports activities.
Construction of modern swimming pools in the school premises.
Accessing loans to construct the school with low interest
Partnerships
Exchange programmes.
Establishing a demonstration farm that will include several agricultural projects
such as mushroom growing, poultry and fish farming. That will feed our
schools.
Construction of decent teachers' quarters.
As a result of following the INT principles our business has doubled growing to a rate of 50%. The number of staff we employ has increased by 40%. We have received several awards since 2010. We are so grateful to God and to INT.
We are Victorious because God is able.